YOUR AdaptivEdge Microsoft Gold Partner
Based out of Alameda, CA, AdaptivEdge was founded in June of 2013 by Steve Soper. As a Microsoft Gold Partner, AdaptivEdge helps customers evaluate various product options from a financial perspective as well as from a business and technical perspective. There are many different ways to license Microsoft products and the choice of your licensing scheme impacts the features and functionality that are available. We can help customers choose the right options to meet their needs and budget.
The team at AdaptivEdge has been hand-picked from the best and brightest software engineers and consultants in the industry that share the single vision of delivering successful projects to AdaptivEdge Customers with the utmost efficiency and meticulousness. With over 20+ consultants and Microsoft subject-matter experts we have developed a methodology for helping customers identify their requirements via in-depth questionnaires and collaborative workshops. Once the requirements are defined, the AdaptivEdge team utilizes a best practices approach to help the customer select the right Microsoft products and architect a solution that delivers maximum ROI.
OUR TEAM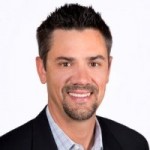 STEVE SOPER
Principal
Steve Soper is one of our Senior Managing Partners who manages the operations, marketing, and team. He has taken his 13 years of expertise running a national Enterprise Software practice at FusionStorm to build AdaptivEdge who is truly dedicated to software focused professional services and strategic IT consulting.
As the Director of the Enterprise Software Practice at FusionStorm, Steve Soper slowly and steadily built the practice from revenue of $300k in Professional Services in 2003 to over $2.5 million in Professional Services in 2012. Additionally, Steve expanded the practice from an Oracle-only, regional-based operation to a national practice supporting over twelve offices throughout the United States focused on Microsoft, Oracle, and Open Source technologies. Steve assembled a talented engineering team and also contributed directly on various projects as a pre-sales engineer, implementation engineer, architect and project manager.
He has given speeches around the country on a variety of technical topics, managed vendor relationships, and developed go-to-market sales strategies and trainings for a variety of products and technologies. Under Steve's direction, the Enterprise Software Practice grew by leveraging a mix of project-based Professional Services, Managed Services, Cloud Services, Application Hosting, and retainer-based services.
He holds a B.S. in Business Administration with a concentration in Accountancy from California State University, Sacramento. Additionally, he holds a SharePoint 2013 MCP certification.
Company Vision: To offer complete Microsoft Infrastructure and Productivity Application consulting services for medium to large-sized companies.
Fun Fact: Steve plays 4 instruments: piano, guitar, trumpet, and bass. Additionally, he has played in almost every kind of band symphonic, classical, gospel, jazz, rock, house, and more! Also, he was certified to do taxes when he was 18 and was the youngest licensed tax preparer in the State of California for that year. Steve has also worked tutoring inner city children over the years.
TROY BRITTAIN
Practice Director, Collaboration and Content
Troy Brittain is our Practice Director, Collaboration and Content. Troy is responsible for engagement, architecture, installation, optimization, and support of Microsoft Collaboration and Content systems for AdaptivEdge Customers and Partners. His specializations include: SharePoint Server, Project Server, Team Foundation Server, Office 365, SharePoint Online, Project Online, Visual Studio Online, OneDrive for Business.
Some of his past and present initiatives include collaboration, document management, records management, and business process automation solutions for the following industries: Pharmaceutical, Financial, Construction, Government, Energy, and Entertainment.
He is certified in Microsoft SharePoint Design and Deployment.
Company Vision: Continue to support and demonstrate value with cloud initiatives including Office 365 and Microsoft Azure.
Fun Fact: Troy had the privilege of playing a show at the legendary CBGB's hardcore and punk rock club in New York City before it's closure in 2006. His band was also featured in Guitar Hero 5.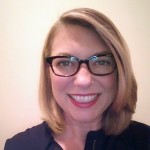 JESSICA ERVIN-HANG
Senior Microsoft System Center Architect
Jessica Ervin-Hang is a Senior Systems Architects specializing in System Center. She is responsible for pre-sales design, deployments, integration, training, documentation, and remediation in all Microsoft products. Jessica has over 20 years of experience in IT system engineering, training, and administration for mid- to large-sized companies including 6 years of consulting and pre-sales experience, 2 years of management experience, 8 years of project management experience, and 15 years as a team lead.
She earned her B.S. and M.S. in Information Studies with an emphasis in Policy and Management from Florida State University.
Company Vision: To help clients become self-proficient with the latest products to help their business.
Fun Fact: She is a vegetarian and animal rights activist, supports Toys for Tots and local homeless yearly drives.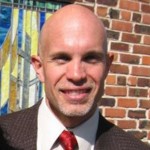 JIM EAGLETON
Senior Microsoft SharePoint Architect
Jim Eagleton is a Senior SharePoint Architect whose responsibilities include the implementation and support of on premise and Office 365 SharePoint solutions. This work includes the development and integration of custom solutions extending to surrounding technologies such as Active Directory, Business Intelligence Analysis Services, SQL Server Reporting Services, and SQL Server Integration Services. Additionally, he conducts SharePoint Health Checks, develops wellness plans, and offers Managed Services support.
He has over 25 years of consulting experience in the automotive, health sciences, financial, semi-conductors, manufacturing, and high tech sectors. Jim has also given a number of webinars on SharePoint topics such as information architecture, back-up and recovery utilities, and SharePoint upgrades.
Jim earned his B.S. in Computer Science, minor in mathematics from Colorado State University.
Company Vision: To continue to build on the momentum and reputation it has built to date with our clients and Microsoft.
Fun Fact: Jim is an active member in Beautiful Day, transforming under-served schools in the San Jose community.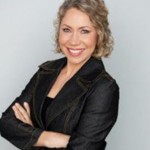 ALISON WEISMILLER
Project Manager
Alison Weismiller is a Project Manager responsible for helping the AdaptivEdge team accomplish our projects' objectives and for ensuring client satisfaction with our services. She works closely with our engineers and provides overall direction and co-ordination for project activities. Alison manages the flow of communication, identifies potential risk, creates project plans, budgets and time reports to ensure we stay on task, within budget and on track to ultimately bring our projects to a timely and successful close.
She earned her B.A. in Liberal Arts from Florida Atlantic University.
Company Vision: We are also deeply committed to helping each other succeed, so we make a wonderful team founded on mutual respect, trust and communication – and laughter! Key ingredients to the team's successes!
Fun Fact: Studied Photography and Film at the California College of Arts.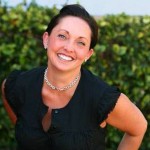 LYNDSAY JOHNSON
Director of Marketing, Consulting
Lyndsay Johnson is our Consulting Director of Marketing who is responsible for developing our marketing strategy by studying economic indicators, tracking changes in supply and demand, identifying customers and their current/future needs and monitoring the competition.
Additionally, she owns our online presence, social media marketing, email marketing, sales support, and marketing business operations. With over 15+ years of marketing and tech experience, she brings her consulting expertise to the AdaptivEdge team. She comes from her own consultancy, Bound-by Marketing, specializing in tech, medical device, and automotive marketing, organizational development, as well as large, enterprise project management, deployment, and training.
She earned her B.A. in English Creative Writing and Communications with a minor in music from California State University Long Beach as well as her MBA in Global Sales and Marketing from University of Phoenix.
Company Vision: This team is fresh even in the midst of such a resume of our years of experience and has an incredible "personality" as a company because of its people. Continuing to grow our business with innovative, creative, and fun marketing online and socially is a key component of our business momentum.
Fun Fact: She is an opera singer! Additionally, she is a volunteer for Caterina's Club and donates all marketing to the non-profit organization to feed almost 4,000 children a night.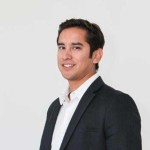 RAUL R. PEREZ II
Microsoft Systems Engineer
Raul Perez is a Microsoft Systems Engineers who is responsible for the assessment of customer environments along with the planning and execution of proposed solutions. He primarily focuses on the Microsoft stack including Windows Server, Active Directory, Exchange, and Office 365.
New to our team, his past initiatives include data center migrations, PCI compliance auditing and remediation and Exchange migrations. Raul is well versed in virtualization and has experience with both VMware and Hyper-V, including migrations and co-existence of both virtualization platforms. He has deep experience with Windows Server and all of the roles available within the 2012 R2 stack including Active Directory. In addition to his experience on the infrastructure and virtualization side, Raul has consistently proven his ability to pick up new technologies extremely quickly and demonstrate proficiency at a rapid pace.
Raul graduated with honors from Cantwell-Sacred Heart College Preparatory. Additionally, he attended California State University, Los Angeles where he studied Computer Information Systems. He is certified in various Microsoft technologies: MCSA Server 2012 and MCSE Messaging.
Company Vision: The AdaptivEdge approach and methodology is detailed, thorough and establishes the foundation for a high success rate. Continued development of this process and having it become one of the key aspects of the company's identity. As technology continues to evolve, I envision AdaptivEdge as a key facilitator in guiding business through these changes.
Fun Fact: Currently serves as President of a non-profit organization my family founded in 2005 in memory of my father who passed away in 1996 after a short battle with cancer. In an effort to honor his legacy and example of hard work and perseverance, through grass roots fundraising, the non-profit awards an annual scholarship to graduating seniors from the local high schools.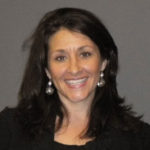 KRISTAL PARKER
Practice Director, Project Management
Kristal Parker is the Practice Director of Project Management, responsible for helping AdaptivEdge grow their Project Management Office (PMO). She works closely with customers and the engineering team to accomplish our projects' objectives, ensuring client satisfaction with our services. Kristal strives to equip, educate and empower people, using efficient and effective program, project and process management methodology.
Kristal has been PMP certified since July of 2001 and has worked as a IT Project Manager for over 15 years. She has also taken several courses in Six Sigma and Agile Project Management. Kristal attended Chico State University, and has a B.S. in Exercise Physiology.
Company Vision: Provide a group-wide standard approach to project delivery, including full and accurate visibility of project status and customer satisfaction.
Fun fact: Kristal enjoys running with her dogs and fits in the occasional half marathon.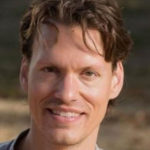 AARON WILSON
Microsoft SharePoint & Collaboration Engineer
Aaron Wilson is a SharePoint & Collaboration Engineer who is responsible for gaining a thorough understanding of customers' needs and designing practical business solutions using the full breadth of Office 365 and SharePoint. His areas of specialty include process improvement and automation, custom business applications, company intranets, information architecture overhauls, and document management solutions.
Aaron graduated with honors from UC Los Angeles with a B.A. in Psychology.
Company Vision: To help our customers derive as much business value as possible from Office 365, SharePoint, and the complete Microsoft stack.
Fun Fact: Aaron is a certified qigong and tai chi teacher.
STEVE ANDREWS
Director of Cloud Platform Services
For over 20 years, Steve has been passionately working on the Microsoft infrastructure side in Information Technology. He has worked with versatile, agile companies from enterprise to mid-sized in multiple verticals. Steve has strategically deployed cutting edge cloud-based technologies while streamlining and consolidating to drive their business focus, profitability, and always stay ahead of their competitors.
Fun Fact: Steve is an avid off-roader, reaching remote areas of no-cell reception! He also serves on the executive board of CSW in Greater Los Angeles whose mission is to create safe and inclusive spaces for self-expression, inspire an authentic sense of activism in the continued fight for equality, and celebrate the unique heritage and diverse cultures of Los Angeles' LGBTQ+ community and its allies.