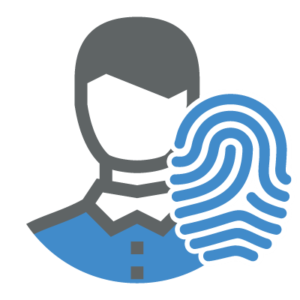 Secure Your Identity.
Identity management is vital part of any company's security strategy. With the shift to cloud computing, corporate resources are no longer within the physical walls (or perimeter) of the locations and remote workers are much more prevalent. So, both workers in the office and outside of the office walls are connecting to the same services.
Confidently and quickly validating that person's identity is now the key focus. With so many breaches in corporate systems and dispersal of credentials, a username and password is not enough of a secure standard to confidently confirm you are who you say you are. The "perimeter" is now extended around each user, not the physical location or building itself. Since users are accessing resources on many different devices and from any location. Validating who you are and assigning just the right amount of access is key.
Most organizations use Active Directory, whether on premises, in the cloud or a combination of the both, to manage user identities. Microsoft Identity Manager (MIM) provides connectivity from Active Directory to other directories, HR systems, ERP systems, etc. Azure Active Directory Connect provides synchronization of Active Directory identities to Azure and Office 365.
AdaptivEdge can architect and successfully deploy these solutions and help customers understand how to use these tools to meet their business and technical requirements.
---
INTERESTED IN AN IDENTITY MANAGEMENT CONSULTATION? GET CONNECTED.