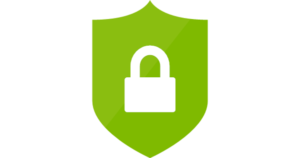 We've Got You Covered.
AdaptivEdge believes that security should be a part of every conversation, consultation, design, architecture and solution it delivers. Security is never an afterthought at AdaptivEdge.
We've got you.
We have you covered from identity and access management, to threat protection and security management, to information protection to data encryption. We can design state-of-the-art architectures for greenfield projects, or perform security assignments and health checks to recommend improvements to your existing deployments.
Hackers getting smarter.
Cyber criminals keep getting smarter and the security landscape is becoming more complex by the day. Trust is at the core of digital transformation and contrary to what many believe, the cloud helps us be more secure. Cloud intelligence can help us manage complexity by embracing the reality of digital transformation and employing next-generation artificial intelligence, data analytics, and automation to protect the private information that's at the heart of your business.
Through advanced security operations, enterprise-class technology, and strategic partnerships within a heterogenous world, Microsoft delivers on their security commitment.
Advanced security operations.
Microsoft employs more than 3,500 cyber security professionals controlling over 100 datacenters across the globe. Multi-dimensional telemetry and machine learning help to identify and neutralize threats, blocking over 5 billion malware threats per month.
Enterprise-class technology.
Azure Active Directory protects the Microsoft platform as well as any connected line-of-business or SaaS app. Passwords are becoming a thing of the past as Microsoft Authenticator provides advanced multi-factor authentication, while Microsoft Secure Score provides a dynamic cybersecurity report card which helps you identify and resolve risks across your environment. Combine this with Microsoft Threat Protection, which automatically analyzes security risks across all endpoints and summarizes findings in an integrated admin console experience.
Partnering in a heterogenous world.
Microsoft has demonstrated their sincere commitment to cybersecurity by investing in a wide range of technology and policy initiatives. This includes participating in the establishment of the Cybersecurity Tech Accord, a cooperative agreement with a mission to defend against cybercriminal entities across the globe.
---
INTERESTED IN A SECURITY + COMPLIANCE CONSULTATION? GET CONNECTED.