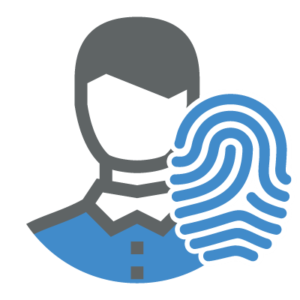 Protection for Your Essential Data
Information protection is fundamental to an organization's data security operations, yet the complexities of implementing this plan can derail security objectives and leave your company vulnerable. Identifying all sensitive data, accurately classifying it, and ensuring leaders have the bandwidth to keep initiatives on track can be challenging for even the most engaged organizations.
Our team is ready to help your company create and manage a comprehensive information protection strategy that aligns with your unique data needs. Whether it's data classification, earning buy-in from stakeholders, or managing the process from end-to-end, AdaptivEdge has the expertise to tackle your information protection challenges.
Information Protection Simplified
With a strong information protection policy in place, companies are better positioned to protect the right data, ensure it maintains authenticity, and keep the data people need easily available. Companies with Microsoft 365 can use Microsoft Purview–a compliance, data governance, and risk management platform–to help guide these tasks. While Purview is an effective management tool, the complexities of the platform, combined with the inherent challenges of data retention and compliance requirements, can slow the process and hinder effectiveness.
Whatever your need, AdaptivEdge takes a holistic approach to managing information protection. Our certified CISSP staff bring the experience and expertise you need to streamline building your information protection policies, whether from scratch or optimizing established processes.
AdaptivEdge can help your company:
Identify and define sensitive data and the business processes they touch.
Run sensitive data scans in Microsoft 365.
Lead data classification design and documentation efforts.
Work alongside the information protection steering committee to ensure the project stays on track.
Determine where encryption, restricted access rights, and other protective actions should be taken.
Create and implement data loss prevention policies.

Maintaining a Seamless Information Protection Strategy
Once implemented, companies often struggle to keep data protection policies up-to-date and relevant to the roles and technology you use. Without ongoing monitoring, optimization and security response, information protection efforts become less effective, putting your company at risk.
Adaptivedge provides monitoring, maintenance and management services that serve as an extended data protection team to catch compromises and ensure compliance requirements are being met.
Our capabilities include:
Reviewing alerts and logs to understand trends and escalate incidents.
Uncovering business processes that don't align with data loss and protection policies.
Reviewing policies to verify compliance.
Identifying users that are frequently contributing to incidents.
Fine-tuning policies to keep up with evolving business operations.
Having specialized expertise at your fingertips helps you maintain your information protection foundation. It makes it easier to manage data when adopting new software or processes, ultimately helping you better manage costs, save time, and keep you more secure.
---
INTERESTED IN AN IDENTITY MANAGEMENT CONSULTATION? GET CONNECTED.