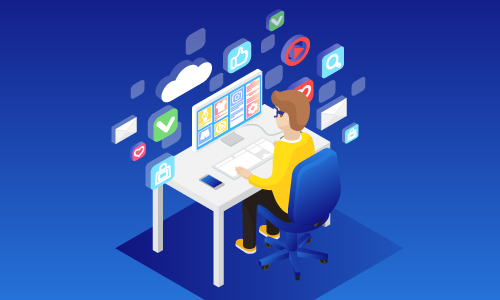 Virtually Yours.
AdaptivEdge offers virtual CTO (vCTO) services to help organizations develop and execute technology-driven and cloud-enabled strategies. Your AdaptivEdge vCTO is a cloud-focused professional immersed in the latest technologies and their application to today's business requirements. Your vCTO is backed by our Senior Enterprise Cloud Architects, who are easily tapped for technical solution decision-making.
Our vCTO services are informed by our breadth and depth of expertise and immense catalog of delivered solutions. This unmatched combination of strategic thinking and hands-on experience creates synergies and cutting-edge results.
Example Consulting Projects:
Advise on enterprise technical road maps both for internal solutions and customer-facing solutions
Develop organizational technology strategies
Provide enterprise architecture consulting
Define project team roles and project timelines for required solutions
Develop technology success criteria
Assist in staffing and recruitment of technical and related teams
Assist in the screening and selection process of permanent CTO
---
INTERESTED IN A vCTO CONSULTATION? GET CONNECTED.